Product Description
Understanding the definition of Aluminum Metal Core PCBs

Metal Core PCB means the core (base) material for PCB is the metal, not the normal FR4/CEM1-3, etc. and currently the most common metal used for MCPCB manufacturer are Aluminum, Copper and steel alloy. Aluminum has good heat transferring and dissipation ability, but yet relatively cheaper; copper has even better performance but relatively more expensive, and steel can be divided into normal steel and stainless steel. It more rigid than both aluminum and copper, but thermal conductivity is lower than them too. People will choose their own base/core material according to their different application.

Generally speaking, aluminum is the most economic option considering thermal conductivity, rigidness, and cost. Therefore, the base/core material of normal Metal Core PCB are made of aluminum. In our company, if not special request, or notes, the metal core refer will be aluminum, then MCPCB will means Aluminum Core PCB. If you need Copper Core PCB, Steel Core PCB, or Stainless steel core PCB, you should add special notes in drawing.

Sometimes people will use abbreviation [MCPCB", instead of the full name as Metal Core PCB, or Metal Core Printed Circuit Board. And also used different word refers the core/base, so you will also see different name of Metal Core PCB, such as Metal PCB, Metal Base PCB, Metal Backed PCB, Metal Clad PCB and Metal Core Board and so on.

MCPCBs are used instead of traditional FR4 or CEM3 PCBs because of the ability to efficiently dissipate heat away from the components. This is achieved by using a Thermally Conductive Dielectric Layer.

The main difference between a FR4 board and MCPCB is the thermal conductivity dielectric material in the MCPCB. This acts as a thermal bridge between the IC components and metal backing plate. Heat is conducted from the package through the metal core to an additional heat sink. On the FR4 board the heat remains stagnant if not transferred by a topical heatsink. According to Avago`s white paper (AV01-0615EN.pdf) a MCPCB with a 1W LED remained near an ambient of 25C, while the same 1W LED on a FR4 board reached 12C over ambient. LED PCB always be produced with Aluminum core, but sometimes steel core PCB also be used.
Aluminum Metal Core PCB Materials and Thickness

The metal core of the thermal PCB can be aluminum (aluminum core PCB), copper (copper core PCB or a heavy copper PCB) or a mixture of special alloys. The most common is an aluminum core PCB.

The thickness of metal cores in PCB base plates is typically 30 mil - 125 mil, but thicker and thinner plates are possible.


Advantages of MCPCB

1. heat dissipation

Some LEDs dissipate between 2-5W of heat and failures occur when the heat from a LED is not properly removed; a LED`s light output is reduced as well as degradation when the heat remains stagnant in the LED package. The purpose of a MCPCB is to efficiently remove the heat from all topical IC`s (not just LEDs). The aluminum base and thermally conductive dielectric layer act as bridges between the IC`s and heat sink. One single heat sink is mounted directly to the aluminum base eliminating the need for multiple heat sinks on top of the surface mounted components.

2. thermal expansion

Thermal expansion and contraction is the common nature of the substance, different CTE is different in thermal expansion. As its own characterics, aluminum and copper have unique advance than normal FR4, thermal conductivity can be 0.8~3.0 W/c.K.

3. dimensional stability

It is clear that the size of the metal-based printed circuit board more stable than insulating materials. The size change of 2.5 ~ 3.0% when Aluminum PCB and aluminum sandwich panels was heated from 30 ℃ to 140 ~ 150 ℃.


According to different location of metal core and trace layers of PCB, right now, we divide into five basic types:

Single Layer MCPCB(only one trace layer one one side);

COB MCPCB (chip-on-board MCPCB, one trace layers);

Double Layers MCPCB (two trace layers on the same side;

Double Sided MCPCB (two trace layers on each side);

Multi Layers MCPCB (More than 2 trace layers per board)
Application of MCPCB

LED lights

High-current LED, Spotlight, high-current PCB

Industrial power equipment

High-power transistors, transistor arrays, push-pull or totem pole output circuit (to tem pole), solid-state relay, pulse motor driver, the engine Computing amplifiers (Operational amplifier for serro-motor), pole-changing device (Inverter)

Cars

firing implement, power regulator, exchange converters, power controllers, variable optical system

Power

voltage regulator series, switching regulator, DC-DC converters

Audio

input - output amplifier, balanced amplifier, pre-shield amplifier, audio amplifier, power amplifier

OA

Printer driver, large electronic display substrate, thermal print head

Audio

input - output amplifier, balanced amplifier, pre-shield amplifier, audio amplifier, power amplifier
Others
Semiconductor thermal insulation board, IC arrays, resistor arrays, Ics carrier chip, heat sink, solar cell substrates, semiconductor refrigeration device
Image for Aluminum Metal Core PCB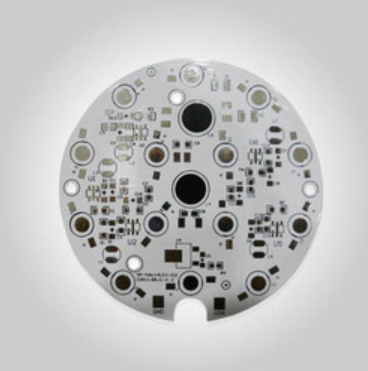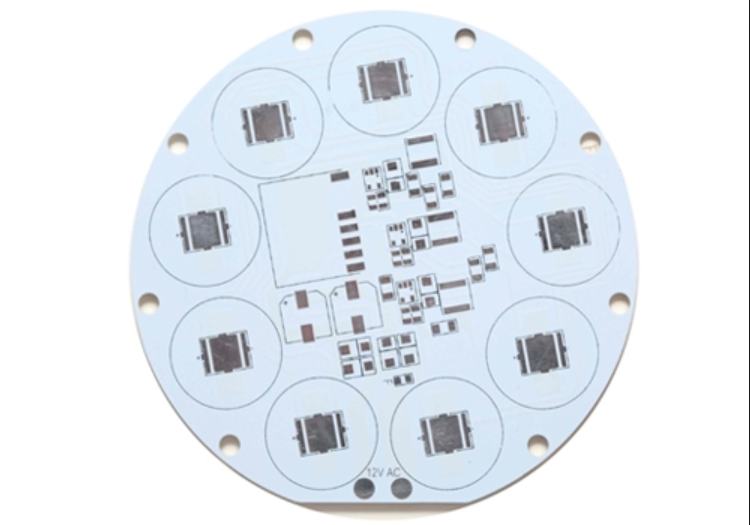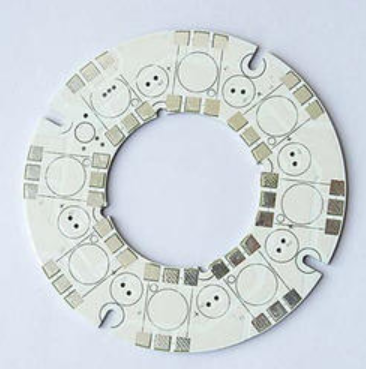 JHYPCB: An Experienced Aluminum Metal Core PCB Manufacturer

JHYPCB's been manufacturing Aluminum Metal Core PCBs for 9+ years. Our full feature aluminum circuit boards,metal core PCB making capabilities and Free DFM Check allow you to get high-quality Aluminum Core PCBs done within budget. Our printed Aluminum PCBs are widely used for LED lighting, power equipment and automotive systems.

You May Ask:
What is fr4 TG?
High-TG PCBs High Temperature PCB fr4 Material. The Glass Transition Temperature (Tg) is one of the most important properties of any epoxy and is the temperature region where the polymer transitions from a hard, glassy material to a soft, rubbery material. ... FR4 is a code name for grade of Epoxy Glass material.
What is Mcpcb?
A Metal Core Printed Circuit Board (MCPCB) is a type of printed circuit board that contains a base metal material. The core is designed to redirect heat away from components which produce a substantial amount of heat. ... The metal core is composed of a metal plate with an appropriate thickness to dissipate heat.
What is metal core PCB?
Metal core PCB and standard FR-4 are commonly used circuit board materials in conjunction with Power LEDs. Henkel's Thermal Clad dielectric is a thin, thermally conductive layer bonded to an aluminum or copper substrate for heat dissipation.
Aluminum Metal Core PCB manufacturing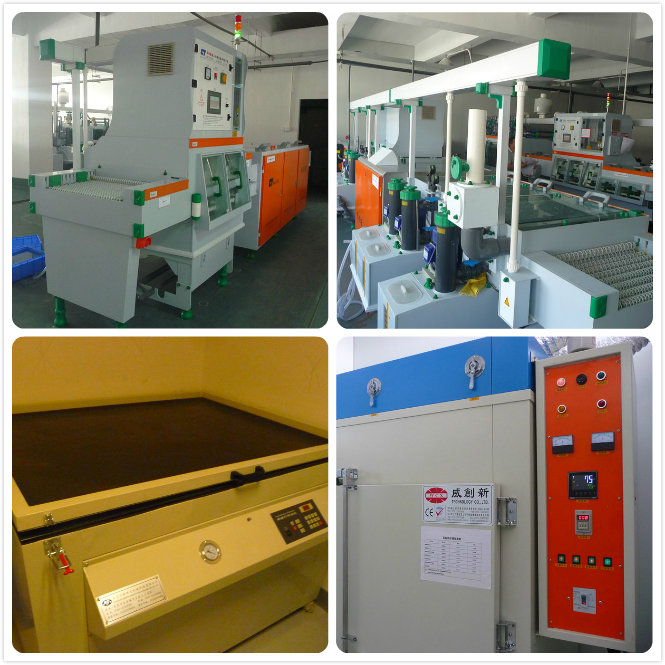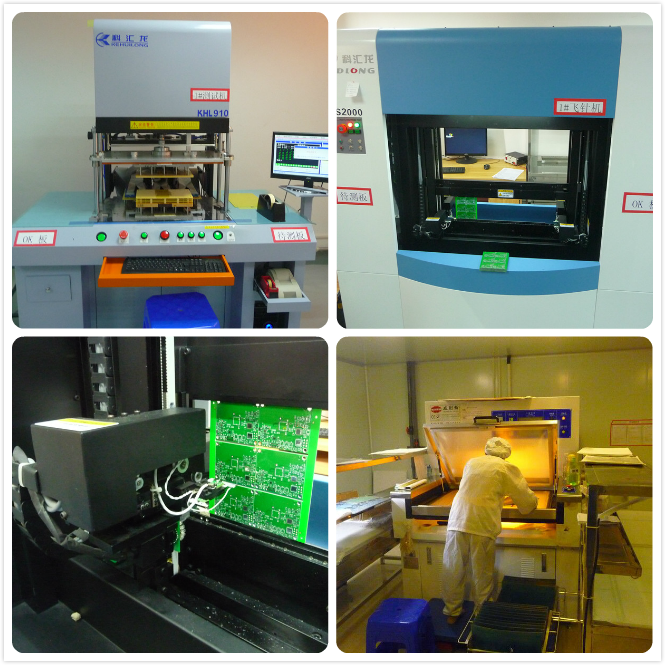 Why choose us?
Save money&time! Achieve peace of mind!

A professional and trustworthy PCB prototype manufacturer.

Fastest PCB Prototype.

One stop solution for various PCB&SMT Stencil.

Low cost for simple PCB.

Affordable price for high-tech PCB.

Minimum orders 1pcs.

24-hour online customer service.

Professional PCB engineer for one-to-one service.

Shipment on time.

Guarantee good service and quality from PCB quotation to delivery.
PCB Shipment
JHY PCB offers flexible shipping methods for our customers, you may choose from one of the methods below.

Shipping Process
After production and testing, your PCB orders will be sent to our shipping department. As the quick turn PCB manufacturer, JHY PCB shipping department will ship your PCB quickly without any pending.
JHY PCB 's Packing Way
Use one professional PCB vacuum bag, with desiccant inside. Vacuum compressed totally.

Paste label and RoHs mark. Use second vacuum bag to protect boards again, vacuum compressed, make sure no exception.

Microsection report and Tin testing board are put together with PCB in cartons.COC (Certificate of Conformity) will be sent to customer by email in PDF.

Several layers of thick EPE(Expand aple poly ephylene) are filled fully in gaps between PCBs and cartons. Thickness of 1 layer EPE is 10mm.

Neutral Packing is adopted if no special requirements. Strong and thick cartons(Thickness:10mm,7 layers). Different sizes of cartons are designed to meet demand of different PCB size. All package are within weight limit of cartons. For mass production order, no exceed 21kg per carton normally.

All cartons sealed with strong adhesive tape should be sealed twice so as to make them more durable.

Solid PP/PET strapping is used outside of cartons.

Shipping mark, fragile mark and postcode label are all pasted clearly.
Whatever we do or whatever we think of is to make sure boards are shipped to customer safely and quickly.
JingHongYi PCB (HK) Co., Limited
Jinghongyi PCB (HK) Co., Limited is a professional manufacturer of high-quality PCB. JHY PCB specializes in quick turn PCB prototypes, small-medium volume PCB. Established in 2011, located in Baoan District, Shenzhen, China, with more than 500 experienced employees, we're able to achieve monthly output 40000 square meters.
PCB Manufacturing Services
As one of leading printed circuit board manufacturers based in China, JHYPCB has been offering international companies of all sizes with high-quality PCB prototype to production services at fair price for 8 years. To make professional and advanced circuit boards, we're committed to adhering to the strictest standards during PCB manufacturing process, we're fully compliant with the ISO 9001:2008 quality management system.
- Save money&time! Achieve peace of mind!
- A professional and trustworthy PCB Prototype manufacturer.
- Fastest PCB Prototype.
- One stop solution for various PCB&SMT Stencil.
- Low cost for simple PCB.
- Affordable price for high-tech PCB.
- Minimum orders 1pcs.
- 24-hour online customer service.
- Professional PCB engineer for one-to-one service.
- Shipment on time.
- Guarantee good service and quality from PCB quotation to delivery.
PCB Assembly Services
To deliver true value and convenience to our PCB fabrication clients, we expand our business to components sourcing and turnkey PCB Assembly services ranging from prototype, low-to-middle volume to high volume up to 1 million pcs. We can mount components on circuit boards using surface mount technology (SMT),through-hole technology (THT), and manual insertion:
- High quality assembly services with short lead times
- No minimum order
- No additional charge for stencils
- Free DFM Check
- 100% AOI test and X-Ray test for BGAs package
- Function tests & IC programming based on custom requirements
Our company is approved by UL, TS16949, ISO-9001, and RoHS compliance.
All boards are produced according to IPC-6012 standards and inspected according to IPC-A-600 in the latest version. Our products are widely applied in communications, industrial control, power electronics, medical equipment, security electronics, consumer electronics, LED, etc. More than 90 percent of them were exported to Europe, North America, South America.

One stop service include
Company Name: JingHongYi PCB (HK) Co., Limited
Representative: Chen Zhi
Product/Service: PCB Manufacturer , PCB Prototype , Flexible PCB , Multilayer PCB , Aluminum PCB , Rigid Flex PCB
Capital (Million US $): US$1.5 Million
Year Established: 2011
Total Annual Sales Volume (Million US $): US$50 Million - US$100 Million
Export Percentage: 91% - 100%
Total Annual Purchase Volume (Million US $): US$10 Million - US$50 Million
No. of Production Lines: 8
No. of R&D Staff: 5 -10 People
No. of QC Staff: 41 -50 People
OEM Services Provided: yes
Factory Size (Sq.meters): 1,000-3,000 square meters
Factory Location: Building 15, Wan Xia Industrial Park, Tongfuyu Industrial Zone, Shajing,Baoan District, Shenzhen, China.
Contact Person: Ms. Megan
Tel: 86-138-25274100